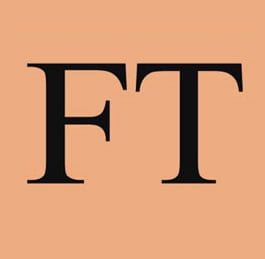 How Lockdown Is Changing Decision Making
By Dawn Cowie, The Financial Times
People Feature
28 April 2020
The Covid-19 lockdown should be used to usher in a new era of more devolved decision making and put an end to control freakery, say experts.
Leaders have an opportunity to learn from the crisis by stamping out micromanagement and trusting more in the expertise of managers that have kept businesses running smoothly in unprecedented times.
Some firms have been taking the lockdown as an opportunity to streamline and speed up decision-making procedures that are too cumbersome.
Adam Kingl, author of Next Generation Leadership and keynote speaker, says: "Your people, customers and community are looking for transparency and quick answers. This is not the time for bureaucracy to encumber action."
Having never run a business remotely before, leaders have been deferring more to specialists in their operational, technology and digital teams.
Chris Mills, a financial services expert at technology consultancy 6point6, says decisions about day-to-day issues, such as client reporting, are being taken "faster than ever".
People in operations and technology teams at fund firms say getting authorisation to push ahead with existing projects has become much quicker, according to Mr Mills.
Typically, business leaders ask if everything is "as expected" and, if there are no problems, then they give the green light, he adds.
Increased levels of trust in IT and operations chiefs over the lockdown period may have lasting consequences, says Mr Mills.
Now that technology and digital strategy are being recognised as business critical, Mr Mills expects more chief technology and digital officers to be given seats on boards.
Remote working has, however, thrown up particular challenges for firms going through strategic change.
Tim McEwan, culture coach, and former head of leadership and development at Henderson Global Investors, says remote working has slowed down the pace of decision making at one firm going through a transaction.
In normal times, "corridor conversations" play an important role in allowing people to clarify points, where there might be a lack of understanding, he says.
Without these side conversations, people tend to have to go over the issues again in another round of Zoom calls, which may lead to better-quality decisions but it takes longer, says Mr McEwan.
The inability to micromanage the business at a time of crisis has been a real shock for some leaders, particularly traditional owner managers.
Mr McEwan says it has been "an uncomfortable time" for leaders who prefer "closer management" because they cannot "eyeball everyone".
"Bosses don't need this level of control," says Mr McEwan.
"They need to be clear about who holds the decision rights. This must be discussed, agreed and signed off. Then they need to trust people."
In a "shocking" attempt to retain control, one boss asked staff to wear jackets and ties on Zoom calls at the start of the lockdown, Mr McEwan says.
At another firm, managers wanted daily team gatherings at 5:15pm to talk about what had been done during the day.
The idea backfired because it was seen as a way of checking up on staff and an indication that managers did not trust them, he says.
The flaws that undermine effective decision making in physical meetings can be even worse in virtual meetings, say experts.
While meetings should be about "idea creation", the reality is that people often sit around "waiting for the leader to say something", says Mr Kingl.
"This dynamic risks being even worse when teams work remotely. It's scarily easy for people to be even more silent in a virtual meeting," he says.
Mr Kingl suggests that managers try holding team discussions on an online discussion board, where everyone is asked to contribute at least three ideas and comment constructively on at least two others.
This means that "introverts can reflect before answering, the less confident can reply thoughtfully and bravely", says Mr Kingl.
Adding anonymity to contributions reduces the senior voices from owning the lion's share of the conversation, he adds.
A virtual forum can then be used for part of the discussion or for teams that are particularly diverse.
This approach can help leaders to "bring out the best in everyone".
Leaders need to be "much more aware of the composition of virtual meetings", says Mr McEwan, who adds that 20 people on a Zoom call is a nightmare.
"The chair has to work really hard to control the discussion, which may mean they take their eye off the content," he says.
It may be better for bosses to let someone else control the meeting so they can focus on "the meat" of the discussion.
Experts say the pandemic should not be used as an excuse for putting important decisions on hold, even if they involve a change in direction.
"The pandemic may very well have changed priorities or assumptions about our organisations' business models, operations models, talent strategies, channels to market or customer segments," says Mr Kingl.
"It might be a once-in-a-generation opportunity to really take a moment to examine our organisations' long-held beliefs and ask if they're still fit for purpose," he says.
https://adamkingl.com/wp-content/uploads/2020/05/Financial-Times-logo.jpg
259
265
Adam Kingl
https://adamkingl.com/wp-content/uploads/2019/09/Adam-Kingl.png
Adam Kingl
2020-04-28 14:52:33
2020-05-01 15:07:40
How Lockdown Is Changing Decision Making